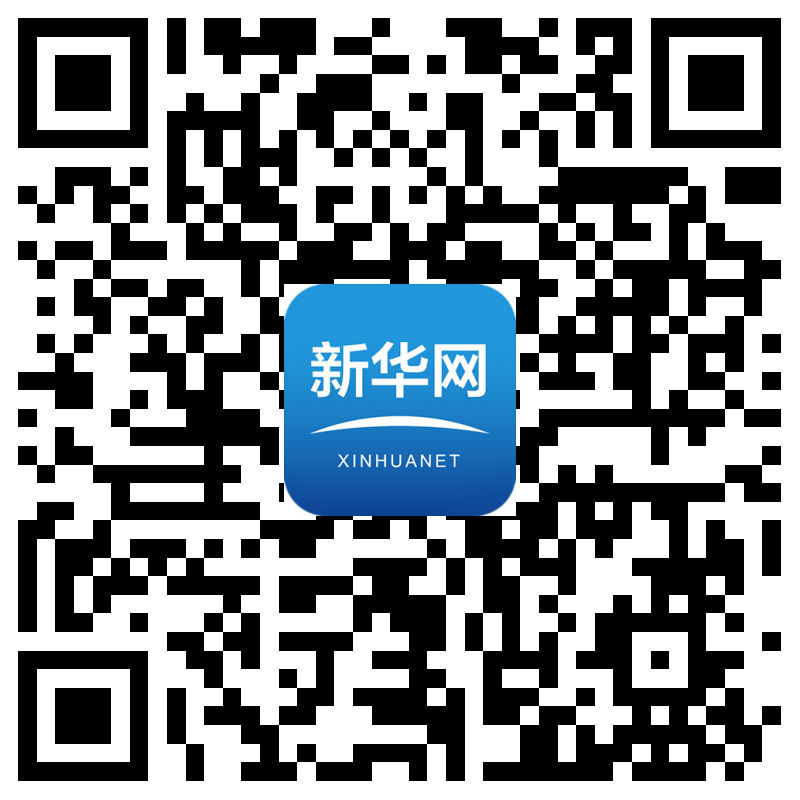 关注新华网
评论
    柳州,又称龙城,位于中国广西壮族自治区中部(北纬23o54′-24o51′,东经108o50′-109o45′),地处我国亚热带南部向热带过渡的季风地区。夏长冬短,日照充足,气候温和,雨量充沛,光、热、降雨等气候资源丰富。年平均气温19.9℃,年降雨量1550毫米,无霜期约290-330天。
    Liuzhou, also named the Dragon City, is located in the center of the Guangxi Zhuang Autonomous Region of China (north latitude of 23o54′-24o51′, east longitude of 108o50′-109o45′), where belongs to the monsoon area between the south of our country's subtropical zone and tropical zone. This is a place where summer is long and winter is short with sufficient sunlight, temperate climate and abundant rainfall, and rich in climate resources, such as light, heat, and rainfall. The annual average temperature is 19.9℃, and the annual amount of precipitation is 1550mm. The frost-free period varies about from 290 to 330 days.
    柳州是以工业为主、综合发展的区域性中心城市和交通枢纽,是山水景观独特的历史文化名城。全市辖六县四区(柳江县、柳城县、鹿寨县、融水县、融安县、三江县、城中区、柳北区、鱼峰区、柳南区),总面积1.86万平方公里,市区建成区面积 131.04 平方公里,总人口367.56万人(其中市区人口103.83万人),居住有汉、壮、苗、瑶、侗等48个民族成份。城市建成区绿化覆盖率37.11%,全市森林覆盖率60.1%。
    Liuzhou is an industry-based regional central city with comprehensive development and also a transport hub. Meanwhile, it is a historical ﹠cultural city with unique landscape. Liuzhou city consists of six counties and four districts (Liujiang county, Liucheng county, Luzhai county, Rongshui county, Rongan county, Sanjiang county, Chengzhong district, Liubei district, Yufeng district and Liunan district), covering an area of 18,600 square km2. 3.6756 million people of 48 ethnics liver there, including Han, Zhuang, Miao, Yao, Dong and etc. The green coverage ratio of urban built-up area is 37.11% and the forest coverage rate of whole city is 60.1%.
    2009年,面对国际金融危机继续蔓延的严峻形势,柳州经济依然保持较好增长态势:地区生产总值(GDP)超过千亿元,达1031.58亿元,比上年增长16.3%。总量位居广西各市第二位,速度位居广西各市第三位。全部工业总产值超过2000亿元,达2011.1亿元,比上年增长18.5%,实现了三年翻一番;财政收入157.6亿元,增长12.5 %;全社会固定资产投资681.9亿元,增长58.5 %;城镇居民人均可支配收入16017元,增长10%;农民人均纯收入4356元,增长10.1%。工业化水平57.01%。
    In 2009, confronted with the severe situation of international financial crisis continuing to spread, the economy in Liuzhou still remained good growing trend: GDP exceeded 100 billion RMB yuan, reaching 103.158 billion RMB yuan, which has increased by 16.3% over last year. The total volume ranked the second place among the cities of Guangxi province, and the speed ranked the third place among the cities of Guangxi province. Gross industrial output value exceeded 200 billion RMB yuan, reaching 201.11 billion RMB yuan, which has increased by 18.5% over last year, achieving the goal of doubling in three years; state revenue is 15.76 billion RMB yuan, which has increased by 10%; country's investment in the fixed assets is 68.19 billion RMB yuan, which has increased by 58.5%; per capita disposable income of urban residents is 16,017 RMB yuan, which has increased by 10%; rural per capita net income is 4,356 RMB yuan, which has increased by 10.1%. The level of industrialization is 57.01%.
  柳州是西南地区的工业重镇。
    Liuzhou is an industry base in southwest China.
    柳州工业经济总量约占广西的1/4,已形成以汽车、机械、冶金为支柱,化工、制糖、造纸、制药、建材、日化等产业并存的工业体系。2009年全市有工业企业2940户,其中大型工业企业10户,规模以上905户,主营业务收入超350亿元2户、上市企业5户(桂柳工、柳化、两面针、优联和柳钢),中国名牌产品3个(两面针牙膏、柳工装载机、网山白砂糖),驰名商标4个(两面针、金嗓子、花红、柳工)。
    The total industrial output of Liuzhou takes up about 1/4 of that of Guangxi province. Now an industrial system dominated by automobile, machinery, metallurgy and supported by chemical industry, sugar refining, paper making, medicine, building material and daily use chemicals etc has been in form. In 2009, there were 2940 industrial companies in the whole city, among which there were 10 large-scale industrial companies and 905 companies of scale, two companies whose output value of their major business surpassed 35 billion RMB, five public held companies (Liugong, Liuzhou Chemical Industry Co., Ltd, LMZ toothpaste, Youlian Zinc Industry Co., Ltd and Liugang) , three name-brand products (LMZ toothpaste, Liugong loader, Wangshan Sugar) and four well-known trademarks (LMZ toothpaste, Golden Throat lozenge, Huahong pharmacy, and Liugong).
    汽车工业是第一支柱产业。通用、日产和上汽、东风、一汽、重汽等汽车巨头都在柳州投资合作。柳州是国家汽车零部件生产基地和国家汽车及零部件出口基地,是全国七大汽车产业示范基地之一,微型客货车、轿车、多用途商务车、轻中重型载货车及专用车、改装车等车型齐全,拥有"五菱"、"乘龙"、"风行(MPV)"等汽车品牌。其中微型车市场份额名列全国同类车型第一位。2009年11月9日,全市汽车年产量突破100万辆,全年汽车产量达119.4万辆,成为继北京、上海之后全国第三个汽车年产量过百万辆的城市。2009年9月,国家统计局中国经济景气监测中心发表的《中国城市发展研究报告》,从中遴选出60个新中国成立以来中国城市发展的代表,柳州名列其中。(入围城市分大中小三类,柳州列入中等城市)
    Automobile is the first pillar industry in Liuzhou. Leading automotive produces like GM, Nissan, SAIC, DFAC, FAW and CNHTC etc has invested in Liuzhou for business cooperation. Liuzhou has been a national manufacturing center of automobile spare parts as well as a national export base of automobile and spare parts. Liuzhou is one of the seven national largest demonstration bases of automobile industry. It is able to manufacture a variety of automobiles from minivan, car, Business Utility Vehicle, heavy-duty lorry, light-duty lorry and definite purpose vehicle and refitted car, and holds auto brands like "Wulin" "DF Dragon" and "DF Air Speed (MPV)" etc. Comparing with the similar cars in the country, the minicar takes the biggest market share. On Nov. 9th of 2009, the output of automobile in the whole city broke through one million. The annual output of automobile reached 1.194 million, and became the third city whose annual output of automobile has surpassed one million following Beijing and Shanghai. Liuzhou was listed among the 60 representatives of Chinese city development since the foundation of People's Republic of China in the "Research Report on the Chinese City Development" issued by China Economic Prosperity Monitoring Center of State Statistics Bureau in September of 2009.(The shortlisted cities fall into three categories-big size, medium size and small size, and Liuzhou was listed as medium size city )
    冶金工业以钢材和有色金属冶炼及深加工为主。钢铁综合生产能力近1000万吨;柳钢集团2009年主营业务收入351.29亿元、钢材产量792.03万吨,在中国企业500强中位居第162位。柳州的铟、锌等产品在国内外市场占有重要地位。 2003年,柳州被列为国家新材料产业化基地。目前"高性能ITO靶材"等两个铟深加工产业化项目已列入国家科技支撑计划加快推进。
    Metallurgy in Liuzhou mainly consists of rolled steel and non-ferrous metal smelting and its further processing. The comprehensive steel manufacturing capacity is about 10 million tons; the main business income of Liuzhou Steel Group was 35.129 billion RMB in 2009 and the steel output reached 7.9203 million tons last year. Liuzhou Steel Group ranks the 162nd place among the Top 500 Company in China. Products of Indium and Zinc produced in Liuzhou also play a critical role in the domestic and foreign markets. Liuzhou was listed as one of the National New Material Industrialization Bases in 2003. Now "High-performance ITO material" as well as another Indium further processing industrialization program has been propelled to develop under state technology supporting plan.
    机械工业以工程、建筑机械、空压机等产品为代表。柳工是世界工程机械50强、中国机械500强企业,2009年工程机械产量3.13万台,装载机产销量全国第一、世界第一。欧维姆预应力锚具国内市场占有率排名第一,其技术开发中心在全球同行占有重要地位。
    Machinery industry in Liuzhou mainly is specialized in engineering, building machinery and air compressor. Liuzhou Machinery Group ranks the top 50 engineering machinery companies all over the world and it ranks the top 500 in Chinese machinery companies. In 2009, the output of engineering machinery was 31,300, and the volume of production and marketing ranked first over the country and over the world. OVM pre-stressed anchor take up the biggest market share in China and its technical development center plays a significant role in the industry all over the world.
    其他行业中,拥有两面针、金嗓子、花红药业、鱼峰水泥、网山白糖等一批全国知名品牌。两面针被评为中国公众最喜爱的十大民族品牌之一,两面针中药牙膏连续26年在国内同类产品中产销第一。
    Regarding to other industries, Liuzhou owns a number of name-brand products, such as LMZ toothpaste, Golden Throat lozenge, Huahong Pharmacy, Yufeng cement, Wangshan sugar etc. LMZ is apprised as one of the Best 10 Chinese Brands, and, comparing with similar products, the sales of LMZ medicinal toothpaste ranks first in the past consecutive 26 years.
    柳州是西南地区的交通枢纽。
    Liuzhou is the communication hub in southwest China.
    柳州是沟通西南与中南、华东、华南地区的铁路中枢,也是中国45个公路主枢纽城市之一,四条铁路干线、三条高速公路和三条国道在柳州重叠交汇,已形成集水陆空于一体的立体化现代交通网络。作为国家一类口岸,柳江航运可上溯贵州,下航港澳。柳州白莲机场达到国家4D级标准,已经开通至北京、上海、广州、深圳、厦门、成都、昆明等近十条航线。目前,正在加快推进柳肇铁路和鹿寨至阳朔、三江至桂林、三江至北海三条高速公路建设,以及配合自治区打造"西江亿吨黄金水道",进行柳江航道疏浚和港口建设,柳州的交通枢纽地位将得到进一步巩固和提升。
    Liuzhou is a railway hub that connects southwest China, middle-south China, East China and South China. It is also one of the 45 road hubs in China. There are four railway trunks, three expressways and thee national highways converged in Liuzhou, and now a modern tri-dimentional communication network of railway, road, waterway and airplane has been constructed. Liuzhou is a national first-category port, and it can reach Guizhou province in the north and Hong Kong ﹠Macao in the south through the Liujiang waterway. Liuzhou Bailian Airport has met the national 4D standards, flight courses to Beijing, Shanghai, Guangzhou, Shenzhen, Xiamen, Chengdu and Kunming etc has been open. Currently, Liuzhou-Zhaoqing railway and three expressways-Luzhai-Yangshuo, Sanjiang-Guilin, Sanjiang-Beihai, as well as Liujiang channel dredging and port construction for the purpose of build "Xijiang Golden Water Channel of 100 million tons" in coordination with Autonomous Region are being propelled. Thus the position of Liuzhou as communication hub will be further consolidated and promoted.
  柳州是西南地区的商贸物流中心。
    Liuzhou is the logistic center of commerce ﹠trade in southwest China.
    柳州素有"桂中商埠"之称,自古以来就是周边省区的重要商品集散地。目前已形成汽车及零部件、钢材、建材、农副产品、日用消费品等大型批发市场。食糖批发市场是全国最大的食糖实物交易市场,柳州价是全国食糖行业的指导价。2004年,柳州被《福布斯》评为中国大陆最佳商业城市之一。作为中国内陆走向东盟的重要通道城市和西南出海大通道集散枢纽城市,依托区位和产业优势,柳州将力争成为中国内陆与东盟双向往来的产品加工贸易基地和物流中转基地,成为重要的区域性现代物流中心和商贸中心。
    Liuzhou has been the distributing center of important goods for its neighboring provinces and regions in history and has won the title of "Business Center in Guangxi" for a long time. By far, Liuzhou has established all kinds of large-scale wholesale market concerning automobile and its share parts, steel material, building material, agricultural by-products and daily articles etc. The Sugar Wholesale Market is the biggest physical sugar transaction market in China, and the sugar price in Liuzhou determines that in China. In 2004, Liuzhou was listed in Forbes' "2004 Chinese Best Business Cities". Relying upon its advantages in geography and industry, Liuzhou, as a city located in the key approach to the ASEAN as well as s significant communication access to sea for the southwest China, is expected to be the manufacturing ﹠trade base as well as the logistics center between Chinese inland and the ASEAN, and to be a significant modern territorial logistics center and trade center.
    柳州是国家历史文化名城和中国优秀旅游城市。
    Liuzhou is the National Historical﹠Cultural City as well as Excellent Tourist City in China.
    柳州是中国南方人类的发祥地。五万多年前,柳江人、白莲洞人就在这里繁衍生息。柳州正式建制于西汉王朝,距今已有2100多年的历史。柳宗元曾任柳州刺史,柳州是其最后居留地,柳侯祠、柳侯衣冠冢及历代碑文石刻迄今保存完好。
    Liuzhou is the birthplace of ancestors in South China. Liujiang People and Bailian Cave People lived there even 50 thousand years ago. Liuzhou was set up in the West Han Dynast over 2,100 years ago. Liu Zongyuan, a famous and great intellectual in ancient Chinese history, was assigned by the Emperor to govern Liuzhou and spent his rest life here, and his temple, tomb as well as stone inscriptions in all ages are well preserved.
    柳州市区青山环绕,水抱城流,享有"世界第一天然大盆景"的美誉。柳宗元诗中"岭树重遮千里目,江流曲似九回肠",徐霞客笔下"千峰环野立,一水抱城流",便是柳州城市风貌最为形象的写照。"柳州奇石甲天下",被誉为"中华石都"。柳州是歌仙刘三姐的传歌胜地。柳州的民族风情独具神韵,"壮歌、瑶舞、苗节、侗楼",堪称"四绝",三江程阳风雨桥和鼓楼等民族建筑闻名海内外。
    Liuzhou city is encircled by green mountains and embraced by rivers, and thus wins the glorious title-"The World's Best Natural Bonsai". Some talented and famous poets in history praised Liuzhou city greatly in their poems, such as "Trees over trees cover nearly everything, winding river bends itself beautifully" by Liu Zongyuan, and "Thousands of peaks stand around the city, flowing river embraces the town" by Xu Xiake, which is the vivid depiction of Liuzhou city's charming sceneries. Liuzhou is also known as the "Stone Capital in China" since "Stones in Liuzhou are finest all over the China". Liuzhou, as the hometown of Liu Sanjie (a famous and popular folk song singer in history), is also the grand place where folk songs are extremely popular. Liuzhou commands unique and special folk features and traditions. "Zhuang People's song, Yao People's dance, Miao People's festivals and Dong People's house" are well-known as the "Top Four Uniqueness", and the Chengtang Rain﹠Wind Bridge as well as Drum-town house in Sanjiang county also enjoys worldwide praise and fame.
    柳州也是联合国开发计划署确定的中国"21世纪城市规划、管理和发展"试点城市,已成为适宜人居和创业的现代化城市。2007年柳江河在广西河流水体水质位居第一。2009年市区空气环境质量优良率达98%,柳江饮用水保护河段继续保持国家地表水Ⅲ类水质标准。2006年10月温家宝总理到柳州视察,称赞柳州"山清水秀地干净",认为"柳江河就是广西最大的品牌,在全国找不到第二条",这是对柳州人居和生态环境的最大肯定。据中国社科院发布的《2009年中国城市竞争力蓝皮书:中国城市竞争力报告》,柳州在"政府推销能力、城市环境舒适度、城市自然环境优美度"三项城市竞争力中位居全国前10名;2008年,在第二届中国城市化国际峰会上,柳州被评为"2008中国地级以上城市十大活力城市"之一;2009年,我市还获得了"2009年中国经济科学发展十佳城市"、"2009年中国最具创新力十佳城市"、"中国节能减排二十佳城市"、"中国城市新锐城市名片——F1摩托艇世界锦标赛"、 "国家园林城市"、"2009年中国人居环境范例奖"等一系列荣誉。
    Liuzhou is also an experiment city of "City Planning, Management and Development in 21st Century" in China by United Nations Development Program, and it has become a modern city that is suitable both for living and establishing business. In 2007, the water quality of Liujiang River ranked first among the rivers in Guangxi province. In 2009, the rate of good air quality of urban proper reached 98%. Preserving river reach for drinking water of Liujiang continues to meet the Ⅲ–level national standard of surface water. Premier Wen Jiabao investigated Liuzhou in October 2006. During his visit, he praised Liuzhou greatly-"Liuzhou is a city commanding green mountains, clean water and excellent environment" and regarded "Liujiang River as the most valuable brand of Guangxi which is absolutely unique all over China", which is the best affirmation to the living and ecological environment of Liuzhou. According to "2009 Blue Book on Urban Competitiveness: Report on Urban Competitiveness in China" issued by Chinese Academy of Social Sciences, Liuzhou ranked top 10 over all the country in three aspects-"Government Promoting Capability", "Comfortableness of Urban Environment" and "Beautifulness of Urban Natural Environment"; in 2008 , at the Second International Summit on Urbanization in China, Liuzhou was listed as one of "2008 Ten Liveliest City in China among Cities that above Prefecture-Level"; in 2009, out city has won a series of honors, such as "2009 Top Ten Cities in Economic and Scientific Development in China", "2009 Top Ten Cities on Innovation Capability in China", "Top 20 Cities on Energy Saving and Emission Reduction in China", "New Prominent City Symbol of Cities in China-F1 Motorboat World Championships", "National Garden City", and "2009 China Habitat Environment Paradigm Award ", etc.
    未来几年是柳州加快工业化和城镇化进程,全面建设小康社会的关键时期。柳州将扎实推进"三个同步",全面实施"二次创业",力争做到"三年四千亿,工业再翻番",努力实现"经济升级 城市转型",切实把柳州打造成为西江经济带龙头城市,成为工业名城、历史名城、文化名城、旅游名城。
    The coming years offer a critical period for Liuzhou to fasten industrialization and urbanization as well as to carry out the full construction of well-being sociery. Liuzhou will propel "Three Together", implement "Starting a New Undertaking", make every effort to realize "400 Billion in Three or Four Years and Doubling Industrial Output", and finally fulfill "Economy Upgrading and City Transformation". Great efforts shall be made to render Liuzhou as an economic leading city in Xijiang River economic belt, as well as industrial city, historical city, cultural city and tourist city.